manni group company
COMPANY PROFILE
A company rooted in the territory, a Group with an international vision.
VISION
MANNI GROUP offers products, solutions and skills for the world of dry construction, promoting new scenarios to overcome energy waste and pollutant emissions in the existing building stock, through new buildings or retrofit interventions, helping Real Estate and Design Studios to achieve a higher value of the projects thanks to the environmental ethical principles and building know-how. 
MISSION
To offer a bundle of solutions to the clusters of Architects and Engineering Studios, all around the Group:
→ Engineering solutions: in order to mitigate the project complexity
→ Sustainability «counselling»: helping the designers to consider the key factors from the beginning and to interface with the other actors of the Project chain
→ Products Portfolio: Design and performances (environmental, fire protection, seismic…)
→ Partnerships Portfolio: an integrated network of Knowledge and products offer portfolio 
Strategy
Manni Group's forward-looking strategy, based on skills and values acquired during its 75-year old business history, focuses on three closely interwoven drivers: 
→ Internationalisation 
→ Innovation 
→ Sustainability 
Internationalisation allows the Group to diversify its activities at a geographical level, spreading risk and investment across European and non-European markets. Moreover, the challenge posed by different cultural contexts enables the organisation and its employees to grow and develop skills within an international environment. Innovation allows Manni Group to respond to the new market needs and improve production processes, making them increasingly efficient and effective while involving a low environmental impact, thus offering high-added-value products.
We design change. Yours as well as ours.
We promote innovation in the processing and use of steel in its widest applications so as to improve the quality of life and facilitate the work of those who use, sell, design and installs every kind of construction, from buildings, to large infrastructures, oil & gas facilities and mechanical structures. We are committed to promoting sustainability, safety and efficiency in the building industry, also through constant research and development of products, services and solutions for steel constructions, redevelopment of the building environment, reduced consumption and emissions, and the use of renewable energy sources.

The principles of diversification, internationalisation, applied research and innovation drive us towards start-ups capable of linking technology to an ethical, environmentally-friendly and financially viable vision of the future
There are no limits, just new goals.
Our constant pursuit of quality starts with our products and services and involves every Group unit and company. This global, consistent approach aims to understand and satisfy the needs of every type of client, of our collaborators, of the property in question, of every stakeholder and of the community, with a view to achieving sustainable and long-lasting global growth.

Process and product innovation, cost reduction, market expansion and employee professionalism are our response to growing competitiveness on the global market.

Drawing on our constant pursuit of excellence, both at Management level and across the board, we are certified according to the strictest international certifications, as a guarantee of the quality of our products and processes. The common vision, shared by every Group company and by all our international collaborators, is to meet every challenge and to aim for lasting results.
Growth is not worthy of the name if it does not involve everyone.
We have always believed that business cannot be driven by profit alone. Indeed, we subscribe fully to the inalienable nature of the Universal Declaration of Human Rights, valuing diversity as a corporate asset and promoting personal potential in every context. We are committed, externally, to understanding, taking into account and evolving in line with the needs of the communities and territories in which we operate; and internally, to promoting equal opportunities, maternity and paternity rights, the spread of welfare policies, and a good work-life balance.

The aim of our international certifications is to guarantee respect for the rights of our collaborators, to develop the skills and promote the professional and cultural growth of all, and to ensure a healthy and sustainable work environment. We support the integration of the younger generations in our Group, striving to cultivate and enhance their skills. We support the professional and personal growth of our employees through continuing education and training, with the aim of laying the foundations for cultural development rooted in internationalisation and in the integration of different experiences and backgrounds, so as to foster a collaborative and participatory work style.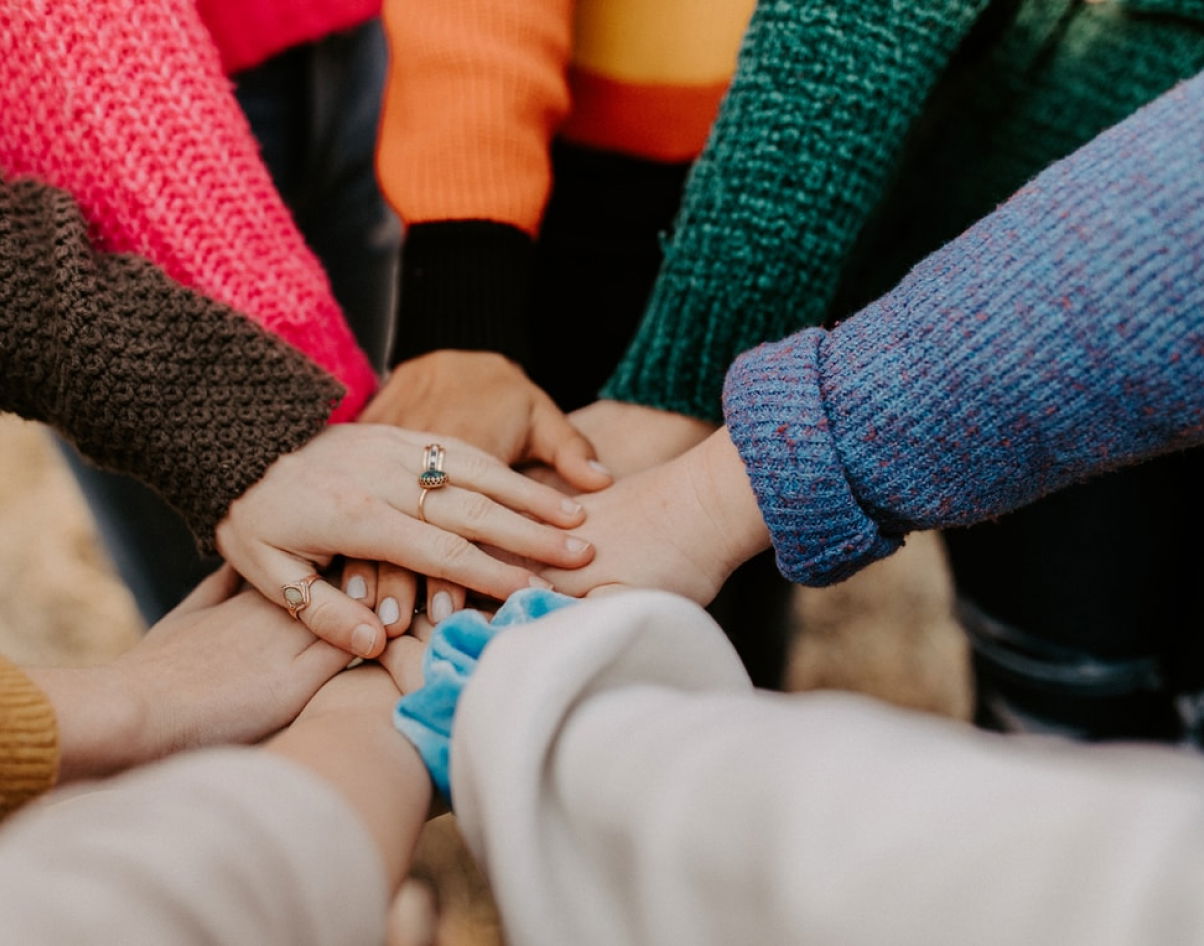 Relationships are our daily bread.
Whatever the activities, projects or initiatives of a company, their first priority must always be the establishment or consolidation of relationships: with colleagues and stakeholders; with communities and territories; with customers and suppliers.

We actively support and participate in the development and dissemination of art and culture through collaborations with universities, institutions and professional orders. We organise technical conferences and informative meetings in the countries where our companies operate. We promote events and support the restoration of monuments and works of art.

Our Group's strategy is customer-centric and focused on establishing virtuous relationships through open exchanges designed to increase understanding and generating innovation and value for every stakeholder. Observing our customers' work is a source of inspiration and growth. It is the spark for new products and services.
We manage risk responsibly.
Manni Group's Enterprise Risk Management (ERM) system covers every area of business risk assessment and management.

Alongside traditional risk categories, Manni Group's ERM system also dynamically manages new risks arising from changes in the market, in the Group's corporate structure and geographical set up, and in its open governance, which relies on granting significant powers to Management. Moreover, the system includes risk elements related to sustainability (ESG).
That is why it is necessary to ensure a fair balance between protecting the company from potential loss and damage, and leaving room for an open form of management with an awareness of the consequences of exercising the powers entrusted.

The ERM process starts with the Holding's Governance, which defines risk appetite as a guiding element of the Risk Management Plan.
The structured ERM process supports the goal of ensuring business continuity on two fundamental levels:
- financial viability and sustainability
- management continuity ensuring corporate growth

Risk is no longer an optional lever of business management. On the contrary, it is important to understand and manage it properly in order to create value for all stakeholders and profit for shareholders.
These considerations take on even greater importance for our Group in view of the international growth achieved and that planned for the next few years.

Being in the position to have to manage local businesses with specific legal requirements, the Group has set up an organisational and procedural system that guarantees the ideal balance between the subsidiaries' autonomy and the holding's control.
The aim is to adopt a form of Governance that allows suitable coordination between the Holding's and the subsidiaries' functions, with shared guidelines, coherent powers, and a generalised understanding and analysis of risks and related audit processes.
The development of ERM and Internal Audit activities extended to all of the Group's industrial companies has led to the adoption of an Integrated Control Model.

Through this Integrated Model, the Group has restructured every level of control, with a view to improving integration, efficiency and quality, based on management processes and thus entering into the heart of the organisation's activities and goals.
The journey towards integration and this choice of model required specific, targeted analyses assessing the organisational maturity of individual companies and the roles of the control staff.

The Board of Directors reviews the Group's risk appetite and its management structure at least once a year, conducting stress tests and adopting measures to ensure compliance with the policies undertaken.
Many souls, one Group.
Reporting to the Manni Group Holding are operating companies working in 3 business areas, engaged in the production, processing and marketing of high-tech products and advanced design services. Steel Manni Sipre an Italian leader in pre-processed steel elements, structural components and systems for use in the construction industry. Manni Inox is a benchmark for stainless steel. Insulating panels Isopan is a leader in the production of insulating metal panels for walls and roofs targeting key international markets. Renewable energy and services Manni Energy operates in renewable energy engineering, O&M services and energy efficiency.